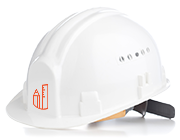 Our Expertise Is The Foundation Of Our Strategy
Our expertise in this field is of paramount.
ABOUT

A little snippet of what we do
Our expertise in this industry is well over a decade. We ensure we bring on board the best of the best resources and equipment.
Our oversight on each and every project is  paramount. We try to reduce cost where possible while ensuring safety and efficiency.


Our services
Extensions & Loft conversions
Refurbishment projects
Electrical design with NIC electricians
Quality Kitchens and bathrooms
Automated and Sliding gate specialists
Commercial refurbishments
Garage conversions
Hard & Garden landscaping
Roofing
Meet Quality Standards
Project management procedures
Work hours that minimize disruption
Sustainable design solutions
Electrical design with NIC electricians
Quality Kitchens and bathrooms
COST

Cost is important, so it is transparent. You have constant access to the current spend and detailed breakdowns

DURATION

Our project management expertise as well as our JIT and SCM systems allows to streamline processes and ensure we have everything in order when it needs to be in order. This allows us to give you an estimated time of completion and make sure we meet your deadlines.

SCOPE OF WORKS

Our project managers and analyst do a keen job understanding the details. We use various technologies to have a thorough understanding of what work needs to be done. We then plan to get the job done efficiently and effectively.
"Create with the heart; build with the mind."

These guys really do bring the best of the best to our projects.

Empire Development went above and beyond for our project. At first we were ecstatic about the models the virtual models and architectural designs they provided us. However we really was pleased when we saw they level of expertise they brought to the actual sight. We are truly looking forward to working with them in the future.
"We are all constructed out of our self dialogue."

The expertise and professionalism was greatly appreciated..

The level of attention they paid to detail was outstanding. From design to implementation they were above and beyond my expectation. Our projects were managed with expertise, we did not have to worry about anything going wrong because they oversaw every step of the project. We will definitely work together in the future.